Welcome to Mindfulness Yoga For Everyday Life with Kevin Glaister. I offer group yoga classes and individual tuition to both men and women of all ages and abilities in Stroud, Stonehouse and around Gloucestershire. I teach in a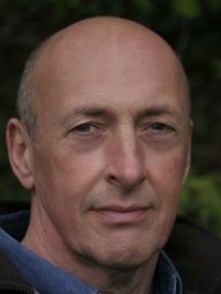 way which is clear, safe and accessible to all. I am a mature and sincere teacher and practitioner, have been teaching in Gloucestershire since 2000, and am dedicated to sharing the gifts of yoga and mindfulness with students of all levels and abilities including beginners.
Mindfulness Yoga is different from many traditional yoga practices in that there is more focus on body/mind awareness. Rather than a means to an end, the practice of yoga is a means to living well, as well as to develop greater compassion and self-acceptance.
Yoga is essentially an awareness practice, rather than merely a series of stretching movements, the aim of which is to still and center the mind, which takes us out of our busy heads and into our bodies. With regular practice we learn to listen and explore the body-mind, which can lead us to develop a more harmonious relationship to ourselves and the surrounding world. A strong healthy body, and a calm, clear and compassionate mind enable us to live and enjoy life to it's full potential.
Mindfulness means maintaining a moment-by-moment awareness of our thoughts, feelings, bodily sensations, and surrounding environment, through a gentle, nurturing lens.